Web design and redesign
Medical website design and redesign
With the rise of digital presence, having a high-performing website tailored to your patients has become essential. At Plus Humain, we combine our expertise in design, web development, medical content writing, and photography to provide engaging and informative platforms.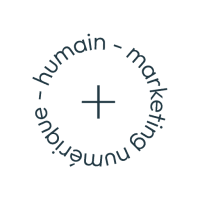 Since 2010, we have been providing specialized website design services for the medical sector, combining expertise and in-depth knowledge of the field.
Winner of 8 awards and recognition in Canada.
Why choose our agency for your website?
Choosing Plus Humain for the creation or redesign of your website means opting for unparalleled expertise in the medical sector. We combine innovative design, intuitive functionality, and a deep understanding of the specific needs of the medical world. Our creations are not only aesthetically appealing but also patient-centered, ensuring an optimal user experience. Furthermore, our ongoing technical support and training ensure smooth site management, making your digital transition seamless and efficient.
Your website is often the first point of contact between your clinic and potential patients. It should reflect your professionalism and expertise, facilitate appointment booking, provide clear information, and increase conversion rates.
The essentials of a website in the medical sector.
In the medical sector, the effectiveness of a website primarily relies on an intuitive and engaging design, crafted to maximize the conversion rate. This means that every element, from layout to colors, is designed to guide the visitor towards the desired action, whether it's booking an appointment, accessing information, or making contact, all while instilling trust and credibility through a professional aesthetic tailored to patients' expectations.
Who is website design for?
A well-designed website plays a crucial role in the medical sector by providing accurate information to patients, facilitating online appointment scheduling, educating about the medical services offered, and building trust in healthcare providers.
Dre Karin Zaki, Dentiste généraliste, Client since 2020.


Follow in the footsteps of hundreds of clinics
At Plus Humain, we understand that web design for the medical sector is about much more than attractive design. It's a fusion of functionality, authenticity and patient interaction. Join the many clinics that have placed their trust in us, and let us transform your online presence into an influential platform, optimized for growth and patient engagement.
Let's discuss your clinic's goals
Schedule a call with our experts today for a free consultation where we will discuss the specific challenges and opportunities for your clinic.